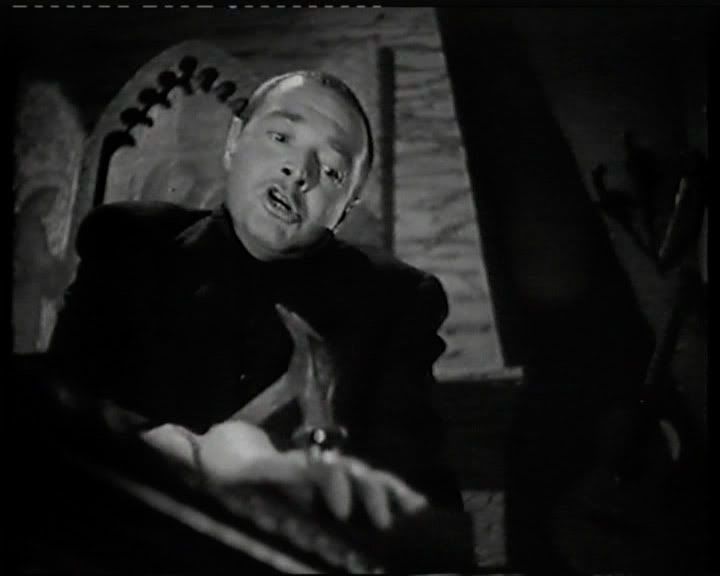 I don't know about you, but I get pretty bored waiting for slideshows to load - not everyone has broadband - so if you want to see the slideshow of 12 photos from the film, you can click on the picture above and view it on an independent web page. But if you don't want to view it, here's just one of the photos. Peter Lorre - great actor. And here in a role which he made his own as the mad man haunted by The Beast With Five Fingers.

Down at Anthology Hell a recent topic was William Fryer Harvey's classic horror short story, on which this film was based.

I looked in Google Images for stills from the film, but could only find two photos and some posters. Which wasn't good enough. So I decided to make my own. These pictures come from a tape I made from the BBC's screening of the film back in the mid-Seventies. I recently recorded it onto DVD and used KM Player to get these screen grabs.

With thanks to Demonik, moderator of Vault of Evil -Anthology Hell for advice about KM Player when all other screen grabbers had proved useless.